This site includes many functions that allow you to work with us from your office or home. Of course, it's sometimes still necessary (or preferred) to conduct business in-person. That being said, we've provided the necessary information to locate us or make contact with one of our representatives.
Our Address: 555 New jersey Avenue, NW
Washington, DC 20001
Walk in Hours:
Monday-Friday
8:00 am-6:00 pm
We are approximately 2 blocks from Union Station which is located on the Red Line.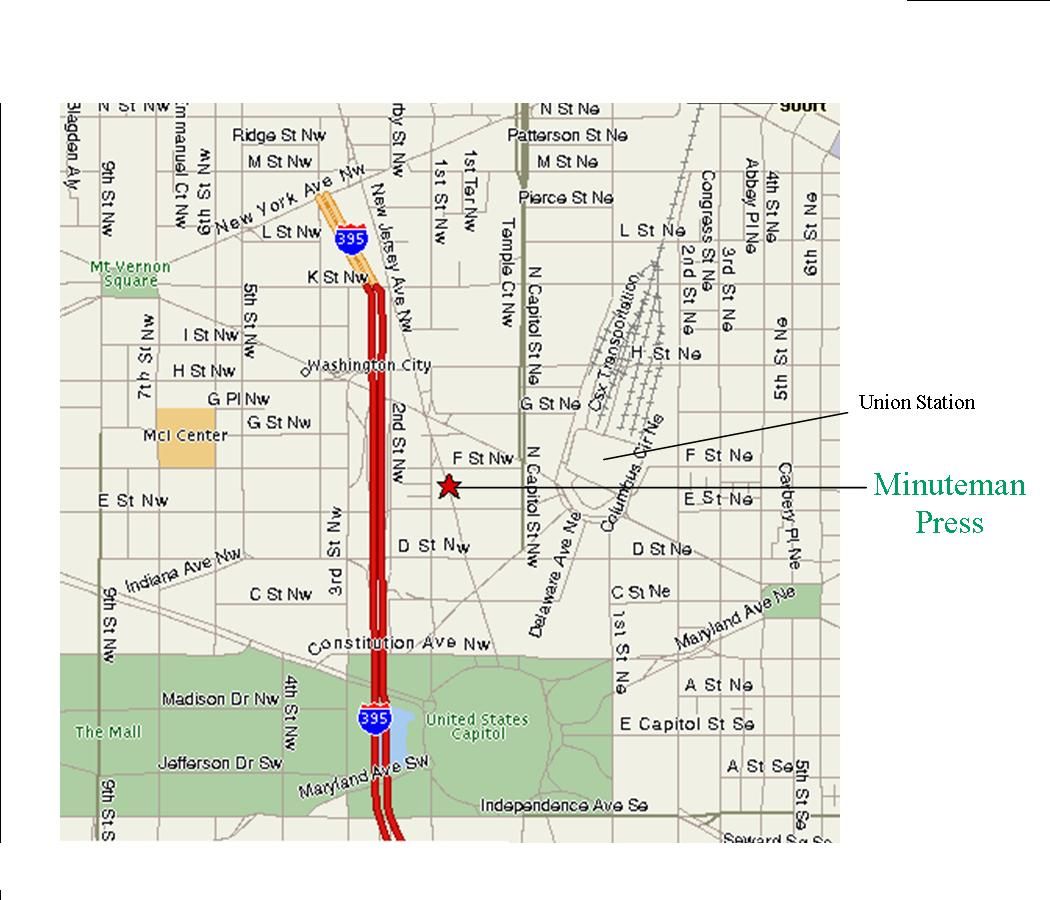 Minuteman Press DC Downtown/Convention Center Printing & Conferences In Washington DC
8:00 AM - 6:00 PM Monday-Friday
555 New Jersey Avenue, NW
Washington, D.C. 20001